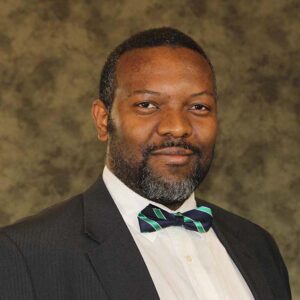 Sheldon R. Bryan, has served the Lord in Wisconsin since 2017. He received a BA in Theology with Pastoral Emphasis from Northern Caribbean University, and a MA in Teaching from La Sierra University.
"My passion in ministry is working to develop the next generation of leaders who can empower the church to unified ministry to their community in this generation", said Pastor Bryan. "This mean that I emphasize contextualized ministry that identifies and cultivates the gifts of the Spirit in a way that grows the local leadership potential for each church to minister the Everlasting Gospel within the changing dynamics of their local community and in partnership with the international church to prepare people for the coming of Jesus."
Pastor Bryan and his wife, Terry Ann Brown-Bryan have two children, Abigail and Micah. When he has time Pastor Bryan is interested in writing, developing online professional development platforms to extend the presence and ministry of the church, and music.