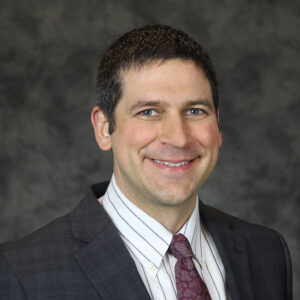 Jonathan Fetrick holds a degree in Theology with Minors in Biblical Languages, Preaching and History from Southern Adventist University. He also obtained his Masters of Divinity from Andrews University.
"I am passionate about helping the Wisconsin Academy Church be an excellent example of the Seventh-day Adventist Church for our young people," says Pastor Fetrick. "I am passionate about helping the leaders I am surrounded by succeed in ministry. In my current role I enjoy working with young people and being part of a teaching environment. I like introducing people to Jesus. I enjoy thinking strategically."
Pastor Fetrick is married to Michelle, and they have four children, Caleb, Ellie, Addison and Sophia. In his free time, Pastor Fetrick enjoys backpacking and camping, basic home remodeling, and exercising.