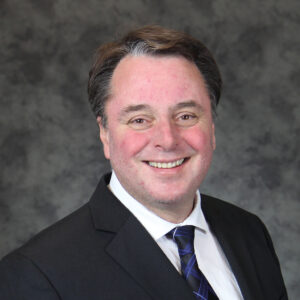 Hello, I'm Pastor Samuel Garbi. When people ask me, where I'm from, I first kindly tease them by answering "La Farge", feeling so at home in the dairy state, but also knowing full well that what they were trying to find out is where my accent is from.
I was born and raised in France where I grew up in a pastoral family. Apart from the early informal pastoral training received in it, my first professional education was in music (violin performance) with studies at the National Music Conservatory of Paris (Medal) France and at the Jerusalem Rubin Academy of Music (BMus) when my family moved to Israel. I there decided to enter the pastoral ministry and studied towards this at the Adventist University of France.
Upon graduating summa cum laude from Atlantic Union College I accepted the Manhattan Church as my first parish in New York, NY, where I met and married my wife of 28 years Connie Lamotte. After our Master of Divinity stop at Andrews University, we came back for two years to Long Island, NY and there embarked on our journey of parenthood with one more child in each church while pastoring the Harrisburg First SDA Church in Harrisburg, PA and the Capital Memorial Church in Washington DC, NW, four years each.
We were then invited to come to nature-filled Wisconsin, which we found was the right place to raise our young family, and which I've loved ever since. Here, I have first been pastor in the Northeast—(the Fox Valley, where I researched on and wrote Emotional Safety Towards Spiritual Growth and Effective Church Life as part of earning my Doctor in Ministry degree), and we currently are enjoying the good people of the beautiful Southwestern part of the State—(where I earned my Masters in Music from UW Madison while also teaching strings instruments one morning a week at Wisconsin Academy).
I love my family and people, real and relevant truth, and nature and music which bypass objections and clearly illuminate the heart.