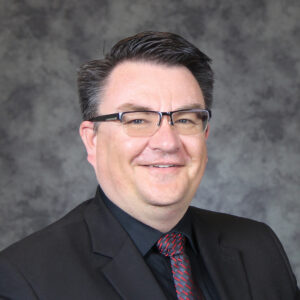 Loren Nelson accepted the call to serve in Wisconsin in 2019. He previously pastored in Wisconsin from 1998-2004 as an associate in Green Bay, and later as senior pastor in the Fox Valley District. Following that time Pastor Nelson pastored in Indiana before becoming the Youth Director and then Executive Secretary in the Dakota Conference.
Pastor Nelson received his BA in Religion and a minor in Biblical Languages from Southern Adventist University, and then completed Seminary at Andrews University in 1998.
"I chose to go into pastoral ministry because I had good mentors growing up, and I wanted to be that kind of a person and give back to my church. My wife and I consider our churches and our schools family! We look forward to joining the Wisconsin team as we do ministry back where we started ministry."
Pastor Nelson and his wife, Sue, have two children, Lucas and Madison. In their free time they enjoy getting outside, riding bikes, playing games, and spending time with friends.