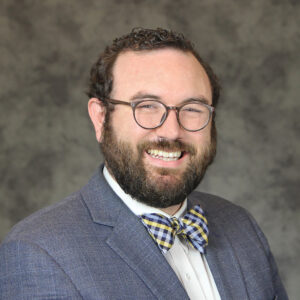 Pastor Zack Payne has served in the Wisconsin Conference since 2012. First, as a pastor in several churches before accepting the position of Youth Director in 2021.
When Zack was ten years old he got involved in Pathfinders and became a junior deacon. This is where his faith journey began. He took Bible studies with his local pastor and soon took his stand to be baptized. In his junior year of high school, Zack started to doubt his faith in God, and decided in his mind he was done with religion.
But God had other plans, and sent Pastor Charlie Thompson, Youth Director in Indiana Conference, with an invite to work at Camp Timber Ridge that summer. "It was after this summer that, despite my initial disinterest in professional ministry, God called me to be a minister of the gospel," says Zack. "I took turns embracing and running from my calling throughout my college years, but I eventually earned a Bachelor's degree in Theology from Southern Adventist University."
After a short tenure as part time youth pastor and day camp director at the Apison Seventh-day Adventist Church in Tennessee, Zack accepted a call to serve in Green Bay, Wisconsin, as full-time youth pastor alongside Pastor Bill Ochs. "It was during my time in Green Bay that I met my beautiful wife, Allison, the love of my life and my wonderful partner in ministry," said Zack. After a couple of years in Green Bay, he and Allison moved to Michigan so he could attend Andrews University Theological Seminary where he earned a Master's of Divinity degree.
Pastor Payne and his wife, Allison, have four beautiful young children, Arthur, Eleanor, Walter and Theodore. Hobbies Zack enjoys include writing, hiking, playing guitar, and photography.