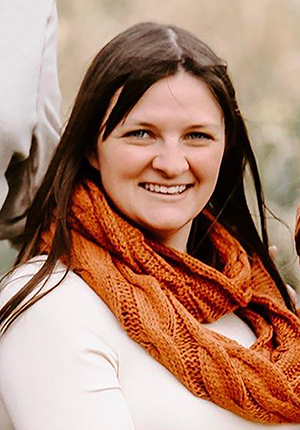 Allison Payne has accepted God's call to serve, alongside her husband, Zack Payne, as the Administrative Assistant to the Youth Director. They have moved from the Racine area (WISEN churches) to begin their summer camp ministry at Camp Wakonda.
Allison is a Wisconsin native, born in Green Bay, and attended Adventist schools up through Wisconsin Academy. While at the Academy she took a video editing class that inspired her to go into video ministry. After receiving an Associate's Degree in Digital Media from NWTC in Green Bay, she served as a missionary in the Philippines doing video work. Upon returning to the states, she worked at the Adventist Junior Academy in Green Bay as Administrative Assistant where she also made fun promotional videos and materials for the school. Since then, she has worked as a video editor for the NAD – Adventist Learning Community, remotely, while staying home with their three children, Arthur, Eleanor & Walter. During this time she also traveled around to different churches in the Wisconsin Conference making the "Connecting to Serve" videos.
"I am excited to continuing serving the Wisconsin Conference, this time in a bigger capacity. I love the people of this conference and I'm excited to use the gifts God has given me to help lead our Youth to Christ. Pastor Zack and I have a passion for using media to connect the generations and are ready to see what God has planned for us in this new position."
Allison's hobbies include making videos and making memories with her kids.
As shared with Juanita Edge, Communication Director