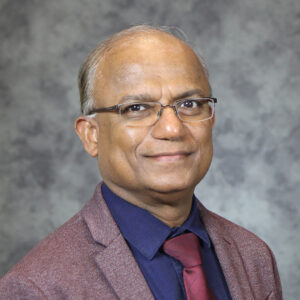 Abraham Swamidass has pastored in the Wisconsin Conference since 2004, and has also served as Family Life Coordinator since 2004. He is a certified counselor, family life educator, prepare-Enrich training coordinator, and holds a Doctor of Ministry degree. Previously Pastor Swamidass served as a pastor in Ontario, Washington D.C., and India, and was a chaplain resident in Maryland.
"My passion is the church," says pastor Swamidass. "Upon entering pastoral ministry, it has been my commitment to help the church to grow in Christ. I have dedicated myself to three goals: leading, serving, and modeling a life fully committed to Jesus."
Pastor Swamidass and his wife, Joan, have three grown children, Rajesh, Sanjay, and Ravi. In his free time he enjoys reading, bowling, jogging, watching football and spending an evening with his family eating popcorn and ice cream-floats.