Enjoy seeing what Milwaukee Seventh-day Adventist School students are learning in science lab, taught by teacher Alberto Torres.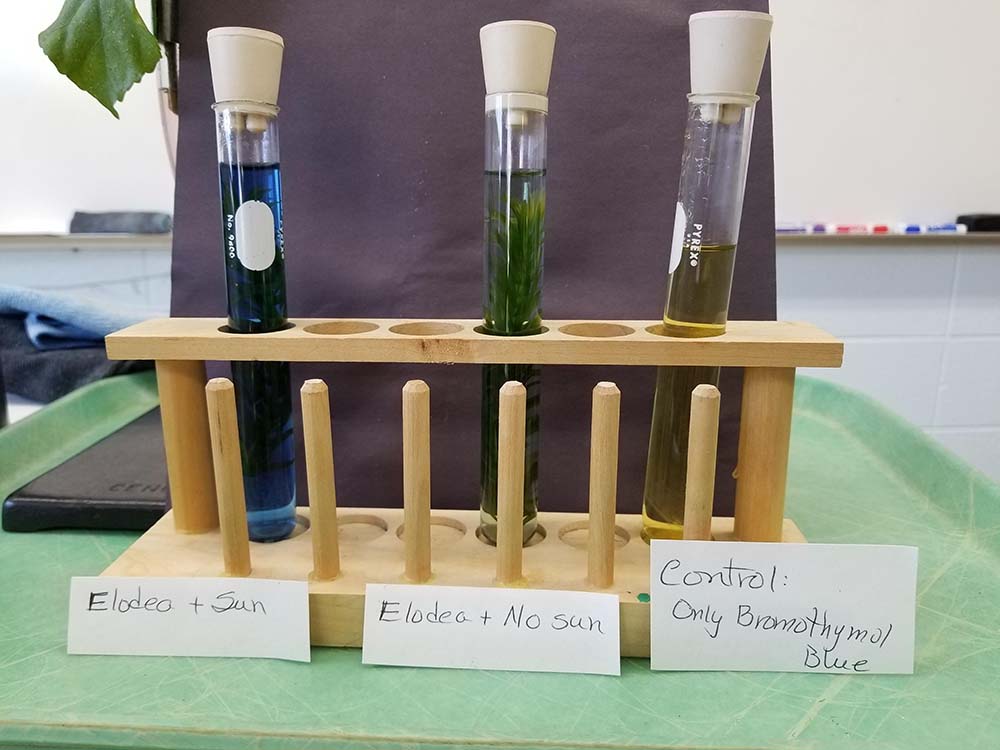 Lab photosynthesis: Students will bubble some CO2 from mouth into bromothymol blue indicator solution in every one of the 3 test tubes & 2 will have a water plant in it (elodea). All will turn yellow. One will be exposed to the sun. It turned back into blue.The control one (no plant) was exposed and stayed yellow and the covered one with the water plant also stated yellow.
Student must explain what happened and why.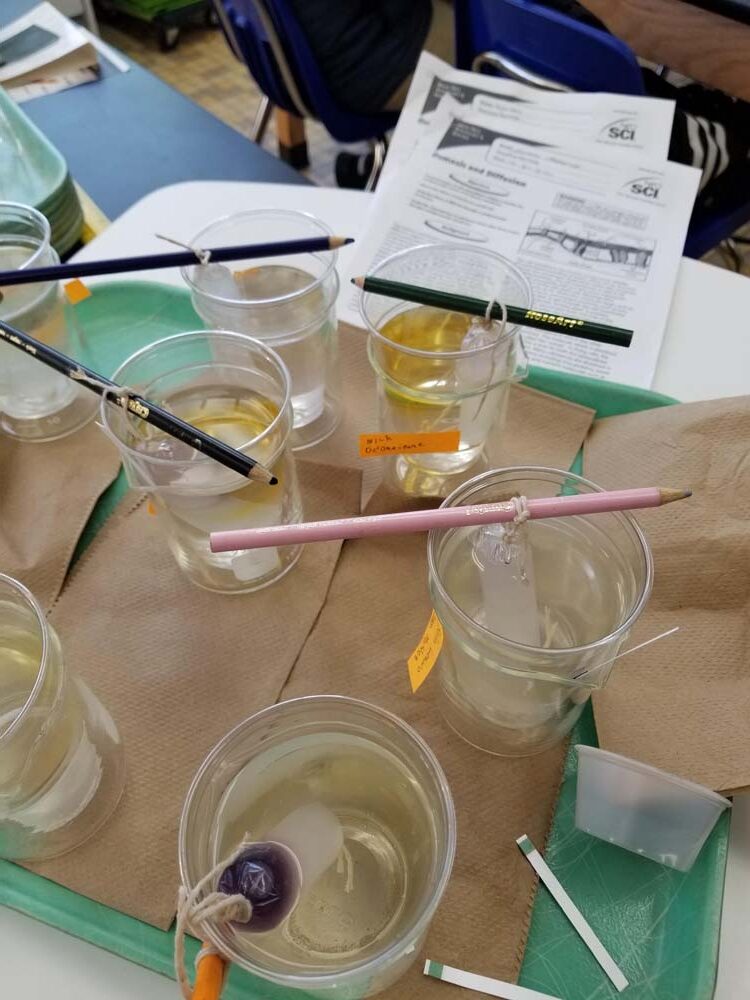 10th grade Biology lab. Studying Osmosis and Diffusion.
Using dialysis tube, starch solution, sucrose solution, iodine solution and sugar indicator.
Cups collected after the final observations were made for photo .
Student will should be capable to explain direction in which solutions moved and support with evidence.