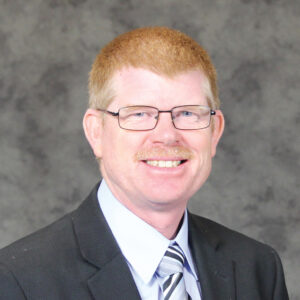 Pastor Jeff Veldman began working as the Lay Pastor for the Oxford Seventh-Day Adventist Church in Oxford, WI in 2019. Prior to that he graduated from the Lay Pastor Training Program offered through the Wisconsin Conference. He began serving as a full-time pastor in 2023.
Pastor Veldman was born and raised in an Adventist home in Appleton, Wisconsin. He attended all twelve grades in the Adventist school system, graduating from Wisconsin Academy in 1987. Most of his life Veldman worked as a dairy herdsman, so sees this new position as a "little" change of pace. Veldman says, "Even though I was born into the Adventist faith, for which I am very thankful, I did wander for more than a decade, and was re-baptized in 1999 fully committing my life to Jesus." In 2021, he graduated from Hartland College with an associate degree in Biblical Studies and is currently taking classes through Andrews University.
Although he sees himself as being quite shy, through the years he has served in various church roles and began moving into leadership roles, most recently serving as the head elder and Lay Pastor. One of the greatest spiritual growth times for Pastor Veldman was being involved in prison ministry, where he says, "God stretched me out of my comfort zone, and changed my life." He has had the privilege, and blessing of participating in this ministry for ten years and has met many wonderful young men in the process. While involved in this ministry, Veldman became good friends with a special Godly young man who encouraged and supported him throughout this journey. He is looking forward to seeing him again in the kingdom.
In October 2022, Veldman was approached to become a full-time pastor, and after much prayer and discussion with his wife, Carrie, they said,"If God opens the doors, who are we to shut the doors? Because where God guides, He will provide." He goes on to say, "Our hearts prayer and desire is to serve where He wants us to be, and although challenges come, God is faithful, always by our side." His greatest joy is Bible study, preaching about God's love, friendship evangelism, and encouraging others in their spiritual journey.
Veldman met his wife, Carrie, at their home church in Oxford, WI and were married in 2000. He says, "Carrie and I love the Lord and want to serve Him." Carrie is an RN and a Massage Therapist. She loves music, and enjoys playing piano, organ, guitar, and singing. Together they enjoy outdoor activities, such as camping, hiking, biking, and kayaking. They also like visiting National parks, and have traveled to 48 states, the Bahamas, and Canada.