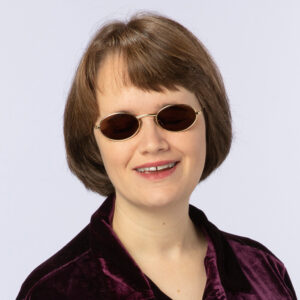 Stephanie is a gentle person who serves God through her music, using her voice to sing His praises and to communicate His Word to others. Her life has been one of struggle and pain, therefore she has compassion on those who are hurting, and she longs to connect with them at a spiritual level, trusting in God that the gift He has given her will bring others closer to Jesus.  The music she shares is based on Scripture and carries with it the influence of the Holy Spirit on those who are listening.
Stephanie Dawn was born in California but raised primarily in Minnesota. Stephanie's first church solo was at the age of three. By the age of 11 she had recorded her third album and at 14 she soloed at the John F. Kennedy Center for the Performing Arts in Washington, D.C. She has appeared on the 700 Club as the female category winner in the National New Artist Search, and has taken the Grand Prize in the Ultimate Talent Search sponsored by Embassy Music in Nashville. Today she has a repertoire of over 500 songs, and sings in English and Spanish. She has sung on NBC, 3ABN, 3ABN Nation, SAFE-TV, MPR, at General Conference Conventions (San Antonio, St. Louis, and Indianapolis), GC Annual Council, GC World Headquarters, with the Voice of Prophecy, at ASI National Conventions, in more than 2000 concert hassle and churches across the nation, and has recorded over 190 songs on 14 CDs.
Dawn of Hope Ministry's programs combine Stephanie's powerful testimony, engaging voice, and exuberant personality into a captivating and uplifting program that draws the listener closer to God. Her enthusiastic love for Jesus lifts her above the many challenges she faces, in addition to her blindness. This love is inspiring to others facing challenges in their own lives.
Stephanie is accompanied by pianist Dann Thornton. They share a musical connection that creates an attitude of praise to our God and brings to the listener a fresh revelation of God's Word. It is their purpose to bring honor to our Lord Jesus Christ.