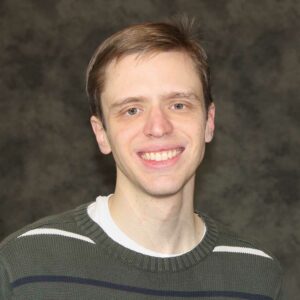 David Mann earned his Bachelors in Religion from Andrews University in 2013 and Master of Divinity from Andrews University in 2016. Subsequently, he worked in the Department of Religion and Biblical Languages as an administrative assistant an academic advisor.
David sincerely believes that our calling as Christians is to show other people the beauty of Jesus Christ and the beauty of Scripture both in our personal lives and through our testimony. That calling can be found in 1 Peter 2:9 "But you are a chosen generation, a royal priesthood, a holy nation, His own special people, that you may proclaim the promises of Him who called you out of darkness into His marvelous light." David longs for the day when we are all reunited with God, our family members, and friends never more to be separated. He hopes very much to see all of the people he has known and will meet accept Christ and follow Him to the Promised Land.
David accepted a call to begin ministry in the Wisconsin Conference in January of 2019. In his spare time, he enjoys reading, hiking, cross-country skiing, being out in nature, and spending time with family and friends.