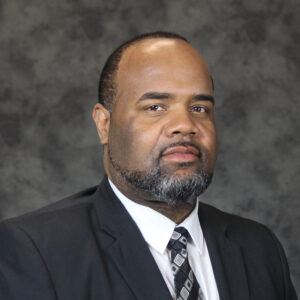 Pastor Carlton Mouzon joined the Wisconsin Conference in December of 2019. He graduated with a BA in Theology and minors in Practical Theology and Biblical Languages from Southern Adventist University in 2015.
Pastor Mouzon has served in literature evangelism, evangelism training, and held a full evangelistic series in Bolivia, South America. He has also served in the community forming partnerships to mentor young boys in the city of Atlanta. Pastor Mouzon says "Today, my passion is to see people of different ethnic backgrounds, from all classes, young and old, come out of darkness into light and experience God's transforming power to walk in newness of life. I love to see the experience of genuine conversion." 
Brenda, Pastor Mouzon's wife, is an educator and they have two children, Christian and Moriah. 
In his free time, Pastor Mouzon enjoys reading, writing, studying, photography, art, and cooking. He loves the outdoors and has a passion for detailing and restoring cars.
"My family and I seek to glorify God, to edify His church, and to share His message with those in darkness. We are eagerly looking forward to partnering with you as we all seek to reveal and reflect the character of Christ to others."