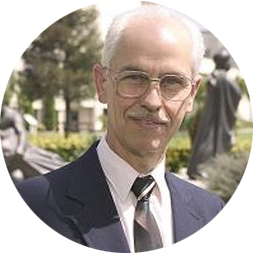 "Dr. John," as he is affectionately called by patients and staff, is passionate about Lifestyle Medicine. Dr. Kelly completed his undergraduate education in Biochemistry and Molecular Biology, graduating Summa Cum Laude as a McMurran Scholar. He then completed the Dual Degree Program at Loma Linda University, receiving his MD in 2000 and his MPH in Epidemiology in 2002 with honors. He completed residency training in Preventive Medicine in 2003 and received ABPM Board certification in 2004.
Dr. Kelly received the AMA Excellence in Medicine Award in 2004 as a Young Physician for his work in establishing the American College of Lifestyle Medicine, the medical specialty society for clinicians who specialize in the use of therapeutic lifestyle interventions in the treatment and management of disease. (www.lifestylemedicine.org) He served as founding President for ACLM. Dr. Kelly accepted an appointment as Assistant Research Professor in the Nutrition Department at Loma Linda University with the Lifestyle Research Initiative where he conducted a multi-center outcomes analysis of lifestyle centers in the U.S. and served as Co-PI for a multi-$million diabetes research project in the Marshall Islands.
He continues to work with ongoing studies investigating the use of therapeutic lifestyle interventions in the treatment and management of type 2 diabetes, metabolic syndrome and related chronic diseases. He is presently Director of Medical Education & Research at the Black Hills Lifestyle Medicine Center (www.BHLMC.org). He was Medical Director for outpatient lifestyle programs. Dr. Kelly enjoys sharing the scientific evidence for the use of lifestyle to treat, prevent and reverse disease with his patients and with other practitioners, researchers and the public. He gives invited expert presentations on Lifestyle Medicine, Epigenetics and other topics internationally. He also serves as a Lifestyle Medicine expert consultant.
---
Here are Dr. Kelly's titles with short descriptions for each of the five presentations:
1.  "So, Just What Are Gene Switches–and What Difference Do They Make?" Epigenetics (gene switches) are now recognized as forming the the epicenter of modern medicine. Lifestyle choices (diet, exercise, sleep) have tremendous impact on epigenetics and the gene expression. Genes that are turned "off" have little to no effect, while those that are turned "on" have strong effects.

2.  "Heart Disease: Still the #1 Killer!" Heart disease kills more people worldwide than any other condition, yet just moments before the heart attack occurred, the heart muscle itself was working fine. Atherosclerosis is the culprit that causes most heart disease, and it has more to do with the arteries than the heart.

3.  "Two-Hearts in the Body–One Common Killer." We are focused on the chest heart pump, but maybe we should be more worried about the cranial heart processor! We can do a transplant to get a new pump, but we cannot do a transplant to get a new processor. Fortunately neuroplasticity points the way.

4.  "Type 2 Diabetes, Insulin Resistance and Lifestyle Medicine–Can We Really Reverse Diabetes?!" Exciting research shows how intensive lifestyle changes can to reverse Type 2 Diabetes. (In fact, a fasting-mimicking diet reverses Type 1 Diabetes in mice!) The real culprit is not high blood sugar, but high blood insulin.

5.  "Putting It All Together for End-time Ministry." Prophecy foretells a time of trouble before Christ returns when our neighbors will be suffering and we will be using natural remedies to help them. But do natural remedies really work? And why would we use them in the modern age of high-tech medicine? (You don't want to miss this eye-opening presentation.)