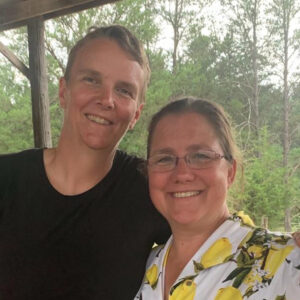 Emma Loberg and Angela Castleberg will be hosing a cooking class Monday-Friday from 9:30am – 11:30am in Cedar Lodge.
The cost of living is really challenging right now, but your health shouldn't pay the price. Come and listen to what Emma teaches about simple, delicious, and affordable plant-based foods that are packed with heart healthy nutrients. Also, Angela will share her expertise on how to grow nutritious microgreens at home.
Emma is a native of Australia and a busy, home-school mother. She also works as a Massage and Pediatric CST Therapist. She has taught multiple cooking schools in Australia and the United States. Her passion is to share how simple plant-based ingredients can be turned into delicious and nutritious meals.
Angela, a busy home-school mother, learned how to grow her own microgreens and now owns, New Leaf Farm in Alpin, WI. She will help participants learn the health benefits of micro-greens as well as teach how to grow them.
There is a minimal cost for this seminar to cover the cost of supplies. Recipes are included in the cost.
Daily fees, as listed below, will be collected at the door:
Adult: $5.00
Couple: $8.00
Family: $10.00
Senior Citizen: $2.50