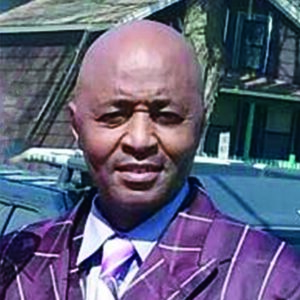 George Andrews III has served as lay pastor for the Kenosha Company since 2019, and is grateful to the Lord for the opportunity. Pastor Andrews has served as head elder for a number of years, first in the Racine Church and later in the Kenosha Church, before the Wisconsin Conference installed him as the local pastor. Pastor Andrews has an AODA (Alcohol and Other Drug Abuse) Certification from Gateway Technical College and has a heart for helping people find God's goodness in a world of pain
During the week George manages four campuses for Gateway Technical College, interviewing, hiring, and training their custodial and janitorial services. He also owns his own private janitorial services business.
George and his wife, Theresa, enjoy a blended family of eight children and 24 grandchildren. In his free time he enjoys golfing and taking his grandchildren fishing.